Discover our collaborations for HTID 3
AseBio is the Spanish Bioindustry Association. ASEBIO brings together companies, associations, foundations, universities, research and technology centers that carry out activities directly or indirectly related to biotechnology in Spain. Since 1999, ASEBIO has been acting as a meeting and promotion platform for those organizations interested in stimulating the national biotechnology scene. In order to do this, ASEBIO works closely with regional, national, and European governments as well as all the social organizations interested in using biotechnology to improve quality of life, the environment, and generating skilled employment.
« From AseBio, the Spanish Bioindustry Association, we are pleased to support the HealthTech Innovation Days 2021"
As the sector association of the biotechnology industry, BIO Deutschland has set itself the objective of supporting and promoting the development of an innovative economic sector based on modern biosciences. The Berlin-based association currently has over 340 members. It is run by a board of ten members consisting of CEOs and managing directors of biotechnology companies. The member companies and their experts are organised in working groups and networks that deal with a broad range of topics relevant for the sector. Using a wide range of political initiatives, BIO Deutschland lobbies for improvements to the legal parameters for innovative small and medium-sized enterprises. BIO Deutschland is member of the Federation of German Industries (BDI) and of the European Biotech association, EuropaBio, in Brussels. Additionally, the association is member of the US-biotech organization BIO and founding member of the International Council of Biotech Associations (ICBA).
« The Corona crisis has once again made it very clear that research and development for our health can only bear fruit through collaboration. We at BIO Deutschland are therefore pleased to join forces with HealthTech For Care to strengthen European exchange and thus bring biotech innovations faster to society. »
The BioWin competitiveness cluster brings together all the innovation system players in Wallonia's life science field, with the goal of stimulating regional economic redeployment. Initially, its role was largely focused on the development, selection and monitoring of collaborative research and innovation (R&I)
projects involving universities, research centers, academic hospitals and industries. This role has expanded over time, and today, the cluster is also involved in implementing the sector's industrial policy (industrial innovation and research, training, support for business growth, etc.). The purpose of this is to develop and anchor skills, knowledge
and jobs.
« Through this partnership with HealthTech For Care, BioWin intends to consolidate its strategy and strengthen the European reach of this initiative. This partnership is at the heart of BioWin's mission to accelerate innovation to meet the public health challenges of tomorrow. »
Our Forecasting and Thought Leadership team delivers award-winning forecasts of the UK and global economies, helping our clients stay ahead of the game in anticipating future economic developments and how these developments are likely to impact their businesses. The team is also responsible for the production of a wide range of economic tracker reports which have allowed our clients to demonstrate thought leadership and garner considerable press coverage.
« CEBR is happy to support the event, working for the companies its members represent, enabling European Healthtech innovations to find more ways of growing ! »
Assobiotec, the Italian Association for the Development of Biotechnology, represents approximately 130 companies and science and technology parks operating in healthcare and bioeconomy which includes agriculture, industry and environment. The Association brings together a variety of enterprises and organisations, of different sizes and from different spheres of operation, all of which are strongly united by a propensity for innovation and by their use of biotechnology – a strategic stimulus for development in every industrial field, offering concrete responses to increasingly pressing needs in terms of public health, environmental conservation, food and agriculture. Established in 1986 as a part of Federchimica, Assobiotec is also a founding member of EuropaBio, the European Association for Bioindustries, and of the ICBA, the International Council of Biotechnology Associations. In Italy, through Federchimica, it is a founding member of ALISEI (the Italian National Cluster of Life Sciences) and of SPRING (the Italian National Cluster of Green Chemistry). It is an ongoing and active participant in the work of the Blue Growth cluster and of CLAN (the Italian National AgriFood Cluster).
« The aim of Assobiotec is to encourage and support biotechnology innovation in order to create value, fostering opportunities for economy and employment growth and for cultural and scientific development in Italy. We are glad to start a collaboration with the HealthTech for Care for actively contributing to the delineation of an 'ecosystem' capable to promote technological research and innovation - which we believe is the driving force for the nation's economic and sustainable growth -; recognising, with any fear for technological progress, the value of innovation, including when creating a product. »
Flanders.bio is the independent dynamic cluster for the life sciences industry in Flanders, Belgium, with more than 330 members in Belgium and abroad. Flanders.bio strengthens the Flemish life sciences and biotechnology ecosystem by facilitating partnering among its members. The organisation creates value for the entire life sciences cluster by bringing expertise and a clear strategy to enhance the growth of its members – both locally and internationally – while enabling innovation via a portfolio of activities and programmes. In order to stimulate the transfer of knowledge and partnerships within the sector, flanders.bio organises conferences, seminars and workshops, including 'knowledge for growth', one of the largest regional B2B life sciences conferences in Europe. As an industry organisation, flanders.bio provides information tailored to its member companies and has a well-developed communication department that contributes to the national and international visibility of its members and the industry in general.
« This partnership with HealthTech For Care strengthens flanders.bio's strategy to facilitate cross-technology, cross-sector collaborations and to stimulate the development of integrated life sciences solutions, sourcing from expertise in biotech, medtech, digital sciences and other relevant domains. All this with the aim to collect longitudinal data and develop targeted and personalised solutions in health, within the Belgian ecosystem as well as international. »
IREFI – Institute for Economic Relations France-Italy is an independent "bilateral" Institute whose main mission is to facilitate business relations between France and Italy. Thus, IREFI contributes to animate the France-Italy Community, composed of a privileged economic and institutional fabric, around meetings and exchanges, to develop the level of trust, study an "intercultural strategy" alongside the leaders of French and Italian groups in view of setting up operations, also in collaboration with associations and institutions, as well as to favor and perpetuate Franco-Italian partnerships. IREFI is the representative of HealthTech For Care for Italy, and shows particular attention to the biotech and pharmaceutical sectors, as demonstrated by the events recently organized by the Institute.
« This type of initiative is fundamental for France and Italy, countries were HealthTech is very present. These meetings offer the opportunity to explore potential synergies between the two countries, and to work on their complementarity in the sector. It is precisely this union of talents that is a core value at IREFI. »
LifeSci Advisors are the global leading investor relations firm within Life Sciences. We combine deep domain life sciences expertise with decades of experience in capital markets to deliver services designed to increase our clients' visibility within the investment community.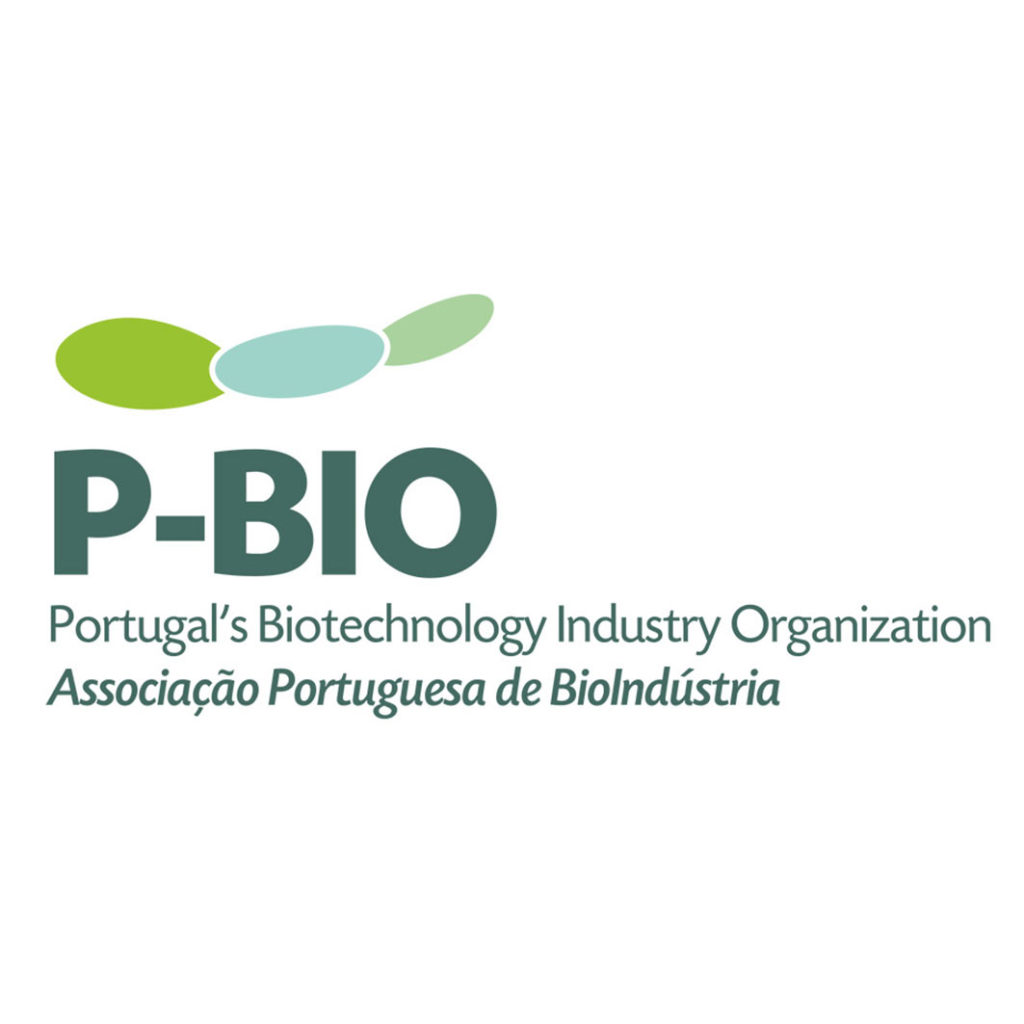 Portugal's Biotechnology Industry Organization (P-BIO) is the only association that brings together the vast majority of companies linked to the biotechnology and life sciences sector. Since it was founded in 1999, it has been the cornerstone for development and support of biotechnology in Portugal. P-BIO seeks to develop an environment that is favourable to the creation and growth of start-ups, promoting their corporate development domestically and internationally. While developing this ecosystem, it contributes to raising the profile of this sector and its developments. As a member of EuropaBio, the Organization is key to linking companies and their relevant partners in government, investors, regulating agencies and other institutions linked to the industry.
SwedenBIO represent the leading life science companies in Sweden. SwedenBIO has an innovative life science industry, strong academia and world leading infrastructure for research.
SwedenBIO is the national non-profit association for the life science industry in Sweden, with almost 300 members. Our members are companies active within pharma, biotech, diagnostics and medtech and comprise the entire range from small start-ups, to SMEs and large enterprises. Many are engaged in research and development. Our mission is to promote an environment bringing success and growth to the entire Swedish Life Science Industry.
« For SwedenBIO, the Swedish Life Science Industry Organisation, connecting with strong Life Science hot spots around the world is part of our strategic work to boost the formation of business to business partnership between the best of the best. Ultimately, the connections forming with these hot spots lead to better treatments and healthcare for patients around the world. We are excited to strengthen collaborations between Swedish and French life science companies through our participation in HealthTech Innovation Days on October 4&5 in Paris. »
The Swiss Biotech Association is a non-profit, member-driven organization representing the interests of the Swiss biotech industry. Swiss biotech companies are leading the way in developing and commercializing innovative medicines, diagnostics, healthcare treatments, services and enabling technologies. Our core objective is to ensure that the value generated by the Swiss biotech industry continues to grow and that the industry contributes to the well-being of the socio-economic ecosystem thereby enabling Switzerland to be a key player at the forefront of bioscience innovation.
« We are delighted to partner with pan-European Life Science events which connect and inspire young innovators. The work these entrepreneurs do and the products and technologies they develop is the lifeblood ouf our industry. »